Texas is an amazing place to live: it has incredible food, friendly people, a low cost of living, no income taxes, lots of jobs, and affords a great quality of life. It's no wonder, then, that people are moving here at a rapid pace. Between the summers of 2014 and 2015, more than half a million people moved to Texas, a record high for the Lone Star State. Great Guys Moving, a moving long distance company, has noted a marked uptick in the number of moves to Texas' large metro areas. Statistics posted by another major carrier, Stevens Van Lines, shows that during the 2015 moving season two of the five most popular long distance moving routes were destined for Texas (California to Texas & New York to Texas). In fact, Texas is home to 5 of the 11 fastest growing cities in the nation, according to data gathered by the US Census Bureau. One things for certain, more and more people are realizing the perks of living in this great state.
If you, like so many others in recent years, are considering a move here, there are a few things to consider before you put down Texas roots:
Texas Has Incredible Cuisine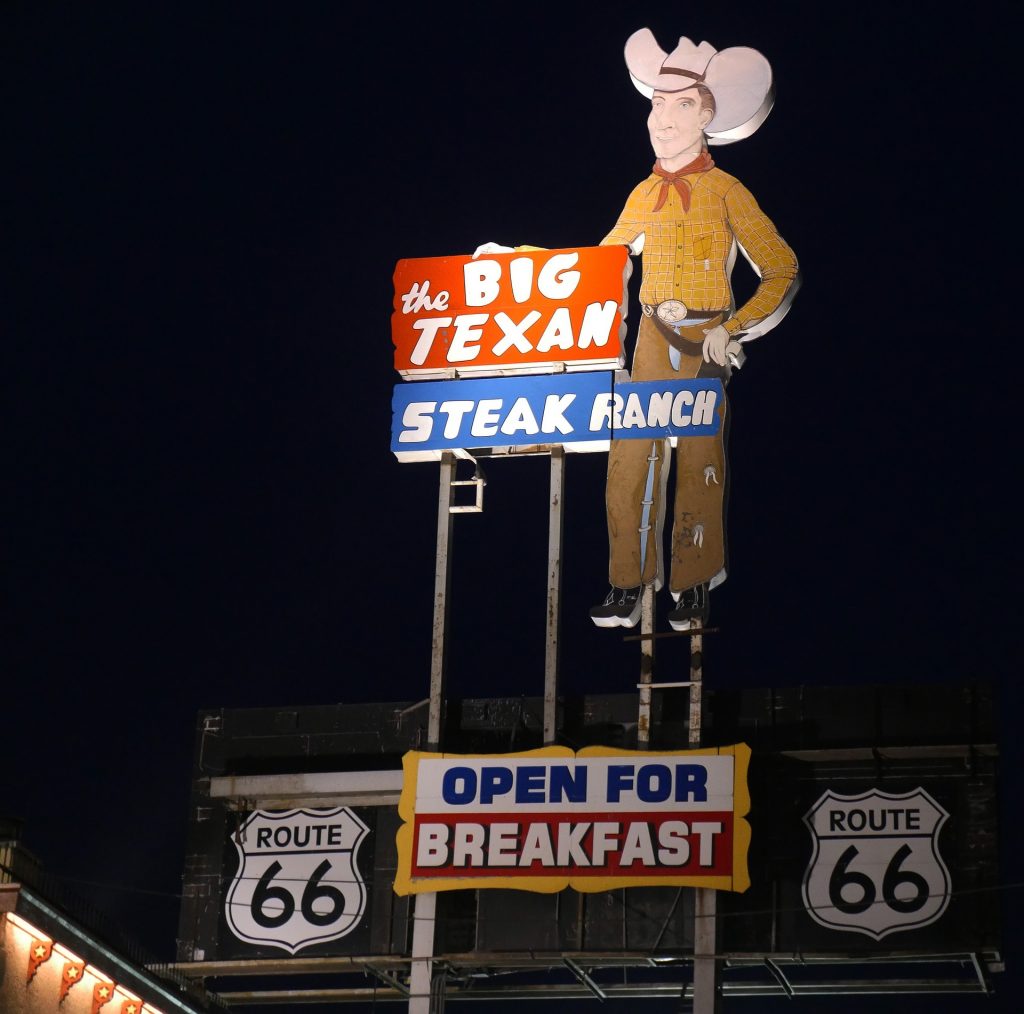 Texas sits in the heart of cattle country (a title its claimed since its cattle-driving days the 1860s), so the excellent steakhouses and BBQ joints the state is known for might be expected. However, in addition to its prolific beef production and consumption, Texas also has lots of regular farms with fruits and vegetables. Peaches, pecans, corn, berries, wheat, peanuts, rice, and soybeans are grown commercially, while smaller local gardens provide plenty of other fresh ingredients for farm-to-table restaurants that have popped up all over the state. Additionally, seafood lovers will be pleased to know that the Texas Gulf Coast offers an abundant catch of fish and shrimp.
Things Here Are Pretty High Tech
While the assumed Texan stereotype might be a gun-toting, horse-riding, boot-wearing rancher, Texas also has plenty of tech nerds. The Austin-area, in Central Texas, is home to big names like 3M, Apple, Dell, Oracle, Intel, Facebook, and dozens of other tech companies. In fact, there are so many tech start-ups in the capital city that it's been referred to as the Silicon Valley of the South. Austin is the place to be for many entrepreneurs and start-ups, and it also consistently ranks among the best cities in the US. If you compare the price of real estate here to
In and around Austin is where you want to be if you're pursuing a high tech career.  You should note that Austin is pretty affordable and is consistently ranked among the best cities to live in the US.  If you compare the cost of real estate in this hipster city to that of Silicon Valley and the San Francisco metro area, Texas starts to look mighty fine.
There's More Than Just Country Music
Austin is known as the Live Music Capital of the World, but just because it's Texas doesn't mean genres are limited to just country. Every October, thousands of people descend on Austin to attend the two-weekend Austin City Limits festival which features live music from hundreds of musical acts from around the world. Past headliners include musical acts as varied as The Civil Wars, the Foo Fighters, and the Eagles. If you move to Texas, expect to have plenty of opportunities to immerse yourself in some of the world's best music.
Texas Has a Rich History
To Texans, six flags is not just a theme park, it's the number of different flags that have been flown here over the course of the state's storied history. First settled by Spaniards back in the 1500s, the area was also ruled by France, Mexico, the Republic of Texas, the Confederate States of America and finally the United States. Texans are extremely proud of their past, and particularly of the independent spirit that led to Texas winning its independence from Mexico. They like to remind the rest of America that Texas is the only state to have been its own nation, and some are even behind a movement to secede from the U.S. There's so much history in this great state that students at Texas public schools take two entire years Texas history over their K-12 career.
You'll Have to Learn Texan
While not all Texans speak with a thick accent, they do have a vocabulary that may not be entirely familiar to outsiders moving here. Here are some of the key words and phrases you should know:
"Y'all": short for "you all", is the South's more charming way of referring to a group of people and is equivalent to "you guys" in the North.
Drop the "g": We tend to drop the "g" of most of our verbs. In example:

"Going to" becomes "gonna"
"Fishing" becomes "fishin'"
"Hunting" becomes "huntin'"

Do not use the words "pop" or "soda" when referring to carbonated beverages – it makes Texans cringe. Here, everything carbonated is a coke. If you're at a restaurant and order a "coke", the waitress will likely ask what kind – Sprite, Dr. Pepper, etc.
"Fixin to" means that you are about to do something. If you are about to mow the lawn, you might say "I'm fixin' to mow the lawn".
To learn additional Texan terms, please refer to the Glossary of Texan.
Texans Are a Friendly Bunch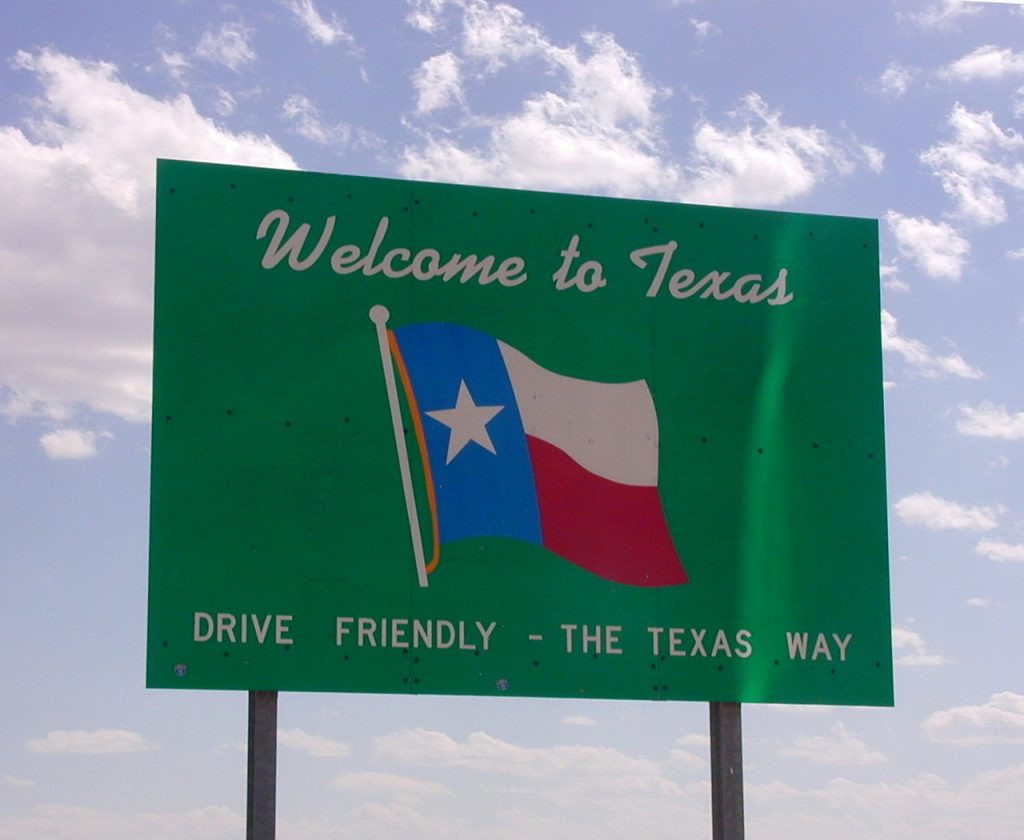 All points of entry into the state remind drivers to "Drive Friendly, the Texas Way". While city drivers are still pretty aggressive, drive any of the back roads and you'll find that most people wave at passing cars. But, friendliness isn't just limited to driving. In general, Native Texans are extremely approachable and aren't afraid to strike up conversation with strangers. You'll find that most are eager to help and happy to answer questions. With the potential for so many friendly neighbors, it's no wonder that so many people move here every year.